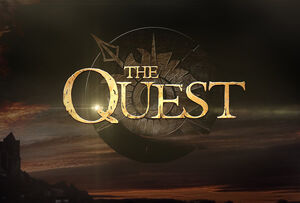 The Executive Producer of The Lord of the Rings has joined forces with the creators and producers of The Amazing Race to conjure a land of magic and malevolence, where mythical creatures lurk in the woods. For 12 lucky souls, a fantastic world will come alive in a unique competition series where players will engage in epic challenges.
[1]
The Paladins
Edit
References
Edit
Ad blocker interference detected!
Wikia is a free-to-use site that makes money from advertising. We have a modified experience for viewers using ad blockers

Wikia is not accessible if you've made further modifications. Remove the custom ad blocker rule(s) and the page will load as expected.